Konferencijoje VDU kvies diskutuoti šeimos ir ne...
Konferencijoje VDU kvies diskutuoti šeimos ir nelygybių klausimais Centrinėje ir Rytų Europoje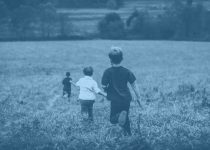 Social Research Center of Vytautas Magnus University (VMU) would like to invite you to online Conference "Family, Class and Inequalities in Central and Eastern Europe" which will take place on October 28-29th, 2021.
Three decades of transition to capitalism and liberal democracy in Central and Eastern Europe have reshaped the everyday life of the region's families. Research has documented new patterns in family demography, gender and intergenerational relationships, practices and discourses on parenthood, and trends in family policies as well as the growing complexity of family. Yet, the class-based divisions in the family life remain sparsely covered in the scientific discourse within the region.
The conference aims at bringing together scholars who examine various domains of family life through the lens of class and inequalities in Central and Eastern Europe. We invite papers that present current empirical research both qualitative and quantitative findings as well as papers dedicated to theoretical and methodological issues related to the conference theme. We welcome papers based on both the cross-national analysis and single country studies.
The thematic scope of the conference includes, but is not limited to, the issues of:
family formation, dissolution and stratification
gender division of labor in the family
motherhood and fatherhood
family and work
family diversity
family policies and politics
family values
families and generations
The abstract submission deadline is June 20, 2021. We invite to submit abstracts (max 300 words) via the link on our conference website.
The prospective participants will be notified by the organizing committee's decision by July 30, 2021.
All conference related inquiries may be directed to familiesconference2021@vdu.lt
Organizing committee:
Prof. Milda Ališauskienė
Assoc. Prof. Jurga Bučaitė-Vilkė
PhD student Irma Dirsytė
PhD student Ieva Dryžaitė
Dr. Rasa Indriliūnaitė
Prof. Aušra Maslauskaitė
Prof. Artūras Tereškinas