VMU invites to a Seminar about Anthropology and Climate Change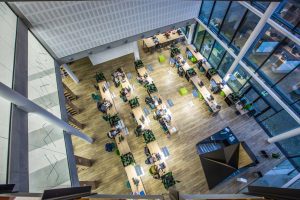 The Center for Social Anthropology at the Faculty of Social Sciences at Vytautas Magnus University cordially invites to the online research seminars given by graduates of Social Anthropology Master study program at Vytautas Magnus University.
Coming presentation is on 22 February, 2022, 5:00 p.m. Lithuanian time.
Presenter: Daina Pupkevičiūtė (doctoral student of the Institute of Cultural Research at the University of Tartu, Estonia).
Presentation: "Anthropology and Climate Change: Reflections On and Insights From Ongoing Ethnographic Fieldwork in France".
Abstract: Climate crisis has been in the making for several decades now. As such climate crisis extends beyond an ethnographic object and – due to its all-encompassing nature – is a backdrop of any and all (research) activity we are undertaking at present. Once starting my doctoral research project in an Alpine storm struck valley, I focused on what role relationships we cultivate have in shaping the understanding of climate crisis as well as action in the context thereof. I was and still am interested in relationships between the humans and their non-human kin, which, for me, means non-human-species, landscapes and various agents within them. The storm of a magnitude previously unseen, according to the field participants, in the valley I am currently based, was a point of departure for the exchanges with the inhabitants of the valley. As expected, the question I came with proved to be rather vast and I soon found myself at a loss in the entanglements of beings and things, power and history, all of which transgress the physical boundaries of a series of valleys and canyons etched into ancient rock.  However, while I am redesigning, rethinking and reevaluating my steps in the mountains, a question I am asking myself and my colleagues – those in the field as well as those in the discipline of anthropology is – how can the knowledge we are entrusted with through encounters and experiences be feedforwarded to make our research practice useful.
The registration is necessary – registration link