Erasmus+ Traineeship Competition for any country the world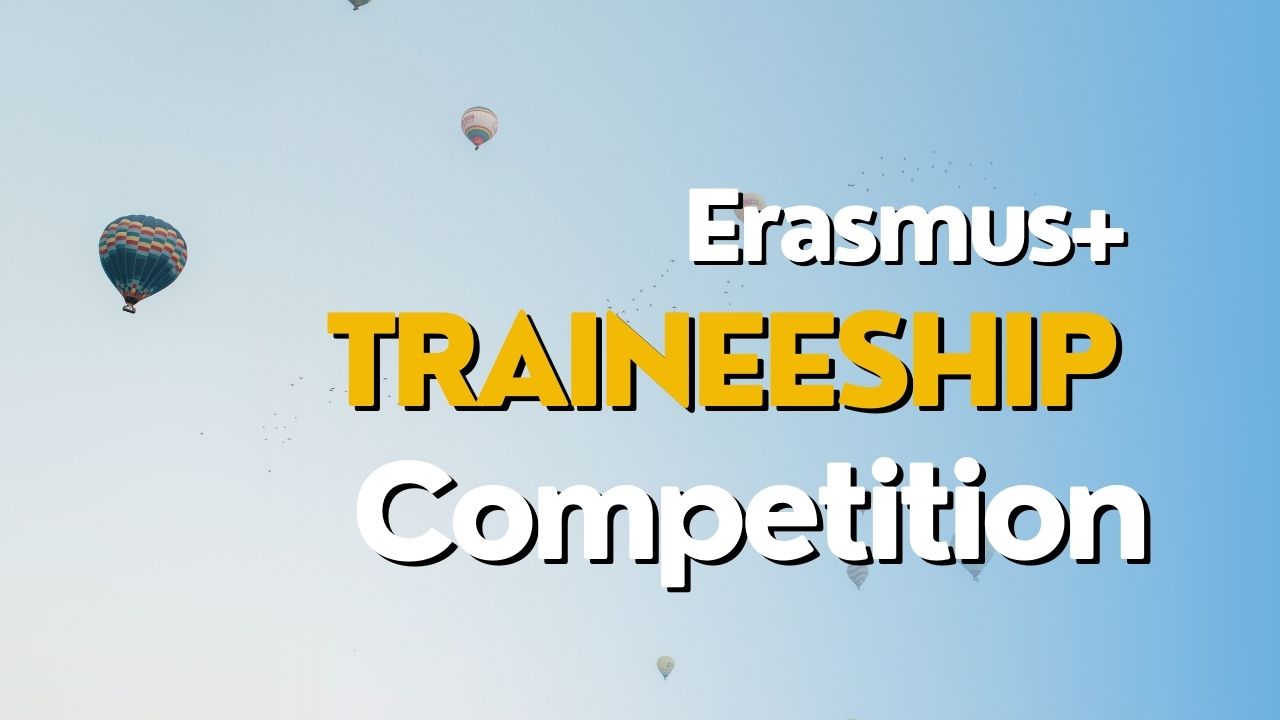 A competition is open for Erasmus+ student or recent graduate traineeship grants for traineeships in any country in the world. Application deadline is the 28th of February, 2023.
The placement period is from 2 to 6 months. Recent graduate traineeship must end – in a year after graduation.
Selection
All VMU full-time degree students who have not used more than 10 months of their Erasmus mobility (study/traineeship) period are eligible for the Erasmus grant.
Selection documents
For student traineeship (traineeship during student's year of studies):
Documents must be submitted online.
For recent graduate traineeship (application must be submitted during the last year of studies):
Application form "Outgoing-Application for Erasmus Recent Graduate Traineeship "
Recommendation by a faculty member (obligatory).
The priority in the selection is given to:
students whom traineeship is an obligatory part of their study programme;
students who have never been Erasmus traineeship students before.
Selection criteria:
student's motivation;
good knowledge of the language which will be used during the traineeship;
student's work, study, traineeship, participation in the international/academic projects, social activities experience in Lithuania and abroad;
conformability between the chosen traineeship and student's study programme;
study results (first year MA students should attach transcript of records of their BA/MA degree to the application form).
Traineeship grants:
For EU and EEA countries:
| | | |
| --- | --- | --- |
| Country group | Country | Monthly scholarship size |
| Group I | Denmark, Finland, Iceland, Ireland, Luxembourg, Sweden, United Kingdom, Liechtenstein, Norway | 700,00 Eur |
| Group II | Austria, Belgium, ,Germany, France, Italy, Greece, Spain, Cyprus, Netherlands, Malta, Portugal | 670,00 Eur |
| Group III | Bulgaria, Croatia, Czech Republic, Estonia, Latvia, Lithuania, Hungary, Poland, Romania, Serbia, Slovakia, Slovenia, North Macedonia, Turkey | 600,00 Eur |
| Group IV | Switzerland | 700,00 Eur |
For Non-EU/EEA countries:
Scholarship is 700,00 Eur/month.
Travel grant (depends on the distance between sending and receiving institutions):
100-499 km – 180,00 Eur
500-1999 km – 275,00 Eur
2000-2999 km – 360,00 Eur
3000-3999 km – 530,00 Eur
4000-7999 km – 820,00 Eur
More than 8000 km – 1500,00 Eur
Additional travel grants for green travelling options.
The competition results will be sent to every participant via e-mail.
More information: