How I experienced Lithuania?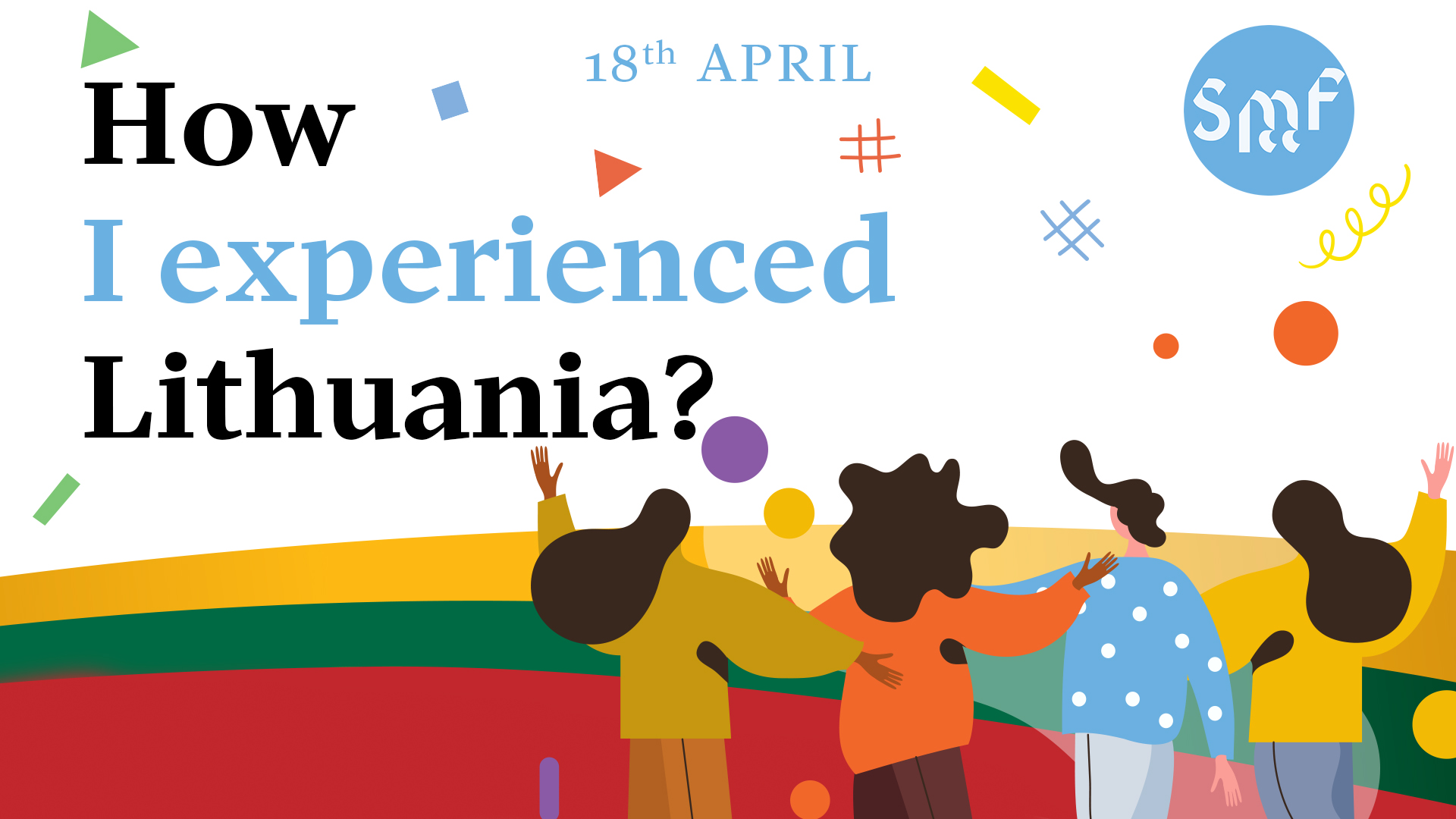 Dear students,
Faculty of Social Sciences' community invites you to an event for international students "How I experienced Lithuania?". We want to know you better, find out about your experiences and introduce ourselves, present the country's traditions, cuisine and involve you in interactive activities.
Event details:
Date: 18 April.
Time: 2 p.m. (duration of the event 1,5 hour).
Venue: Jonava st. 66, first floor foyer.
Please register to the event:
www.smf.vdu.lt/forstudents
Prof. Jorge González del Pozo to Hold Lectures at VMU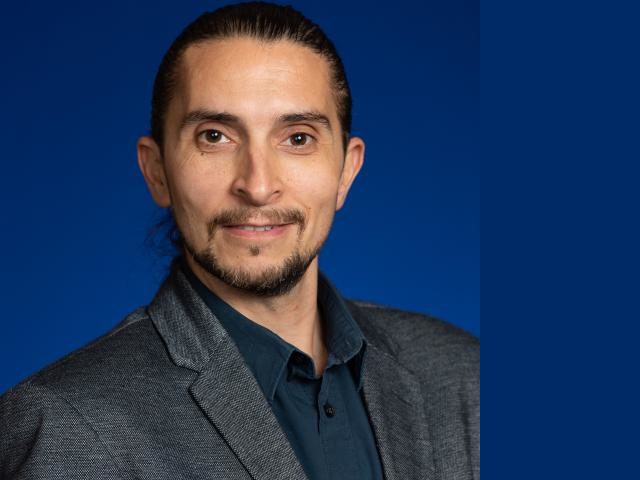 On 27–31 March, Professor Dr. Jorge González del Pozo from the University of Michigan-Dearborn (USA) will be visiting the VMU Dept. of Sociology under the Erasmus+ programme and will hold public lectures.
Jorge González del Pozo is a full professor of Spanish at the University of Michigan-Dearborn, where he has worked since 2007, teaching Spanish Literature, Film, Culture, and Language. He has published work on Spanish contemporary literary criticism, Spanish film and history of Spanish film. He has published and coordinated an edited volume about Pedro Almodóvar's films published by La Nueva Literatura Hispánica in 2013. He also has coordinated and published many edited books, such as a study on Spanish films of the 80s and a highly acclaimed panoramic compilation on foreign travelers through Castile and its representation Castilla. He is currently working on a manuscript about Spanish identity through its food and gastronomy and on an edited collection of Transatlantic Hispanic films analyzing the crossroads of home, sexuality, and politics.
At Vytautas Magnus University, the guest will hold three public lectures on 28 and 30 March. On Tuesday 28 March, 9 a.m., at VMU Multifunctional Research and Studies Centre (23 V. Putvinskio g., Room 313), Prof. Dr. Jorge González del Pozo will hold a lecture titled Pedro Almodóvar: A Unique Style as Auteur and Filmography. In his more than 40 years of career, Pedro Almodóvar has gone from enfant terrible to mogul of international film. This presentation analyzes the main characteristics of his film style as an auteur and also explores the global and commercial vision that his movies and his production company project nowadays.
On Thursday 30 March, 11.15 a.m., at VMU Faculty of Social Sciences (66 Jonavos g., Room 108), the professor will hold a lecture titled Spanish Identity Through its Food and Gastronomy. The cuisine is at the heart of the Spanish identity because, since wheat, oil, and vine, it has been present in the essence of individuals and in the soul of society. Thus, food represents the country in its versatility and constant adaptation, beyond stale and anchored approaches pushed during the pre-democratic national imaginary, demonstrating how Spanish gastronomy symbolizes a society of its time, open to incessant international influences with a global projection, that forces constantly to reflect, rethink and reimagine what Spain is through its culinary culture.
On the same day, 30 March, 5 p.m., at VMU Faculty of Social Sciences (66 Jonavos g., Room 108), the guest will also hold a lecture titled Socially Committed Film in Spain. Spanish film has a long tradition of generating socially committed films that denounce and alarm about critical issues such as prostitution, unemployment, immigration, domestic violence, class struggle, or migration, to name a few. As an industry and spectacle, cinema is a vehicle to represent national conflicts through cultural manifestations.
Additional Competition for International Studies and Internships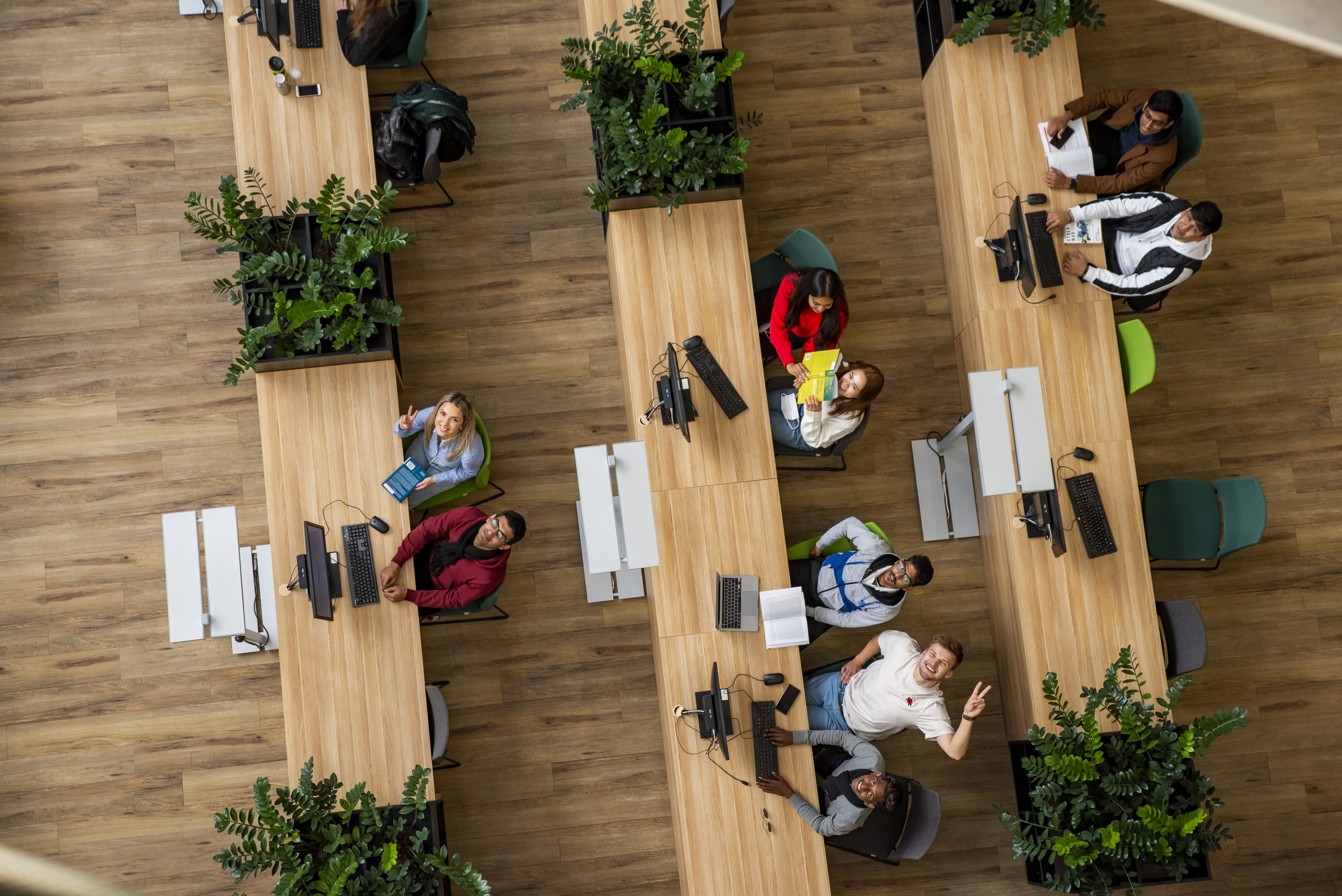 VMU International Cooperation Department invites all university students to use the opportunities to go abroad for study exchange or internship.
Additional competition for Erasmus+ studies (in EU/EEA countries). You can apply for the competition until March 27th, 2023.
Ongoing competitions for internships:
Erasmus+ internships (EU/EEA countries). Applications can be submitted until the last day of each month.
Matlab and Data Analysis Class offer for PhD students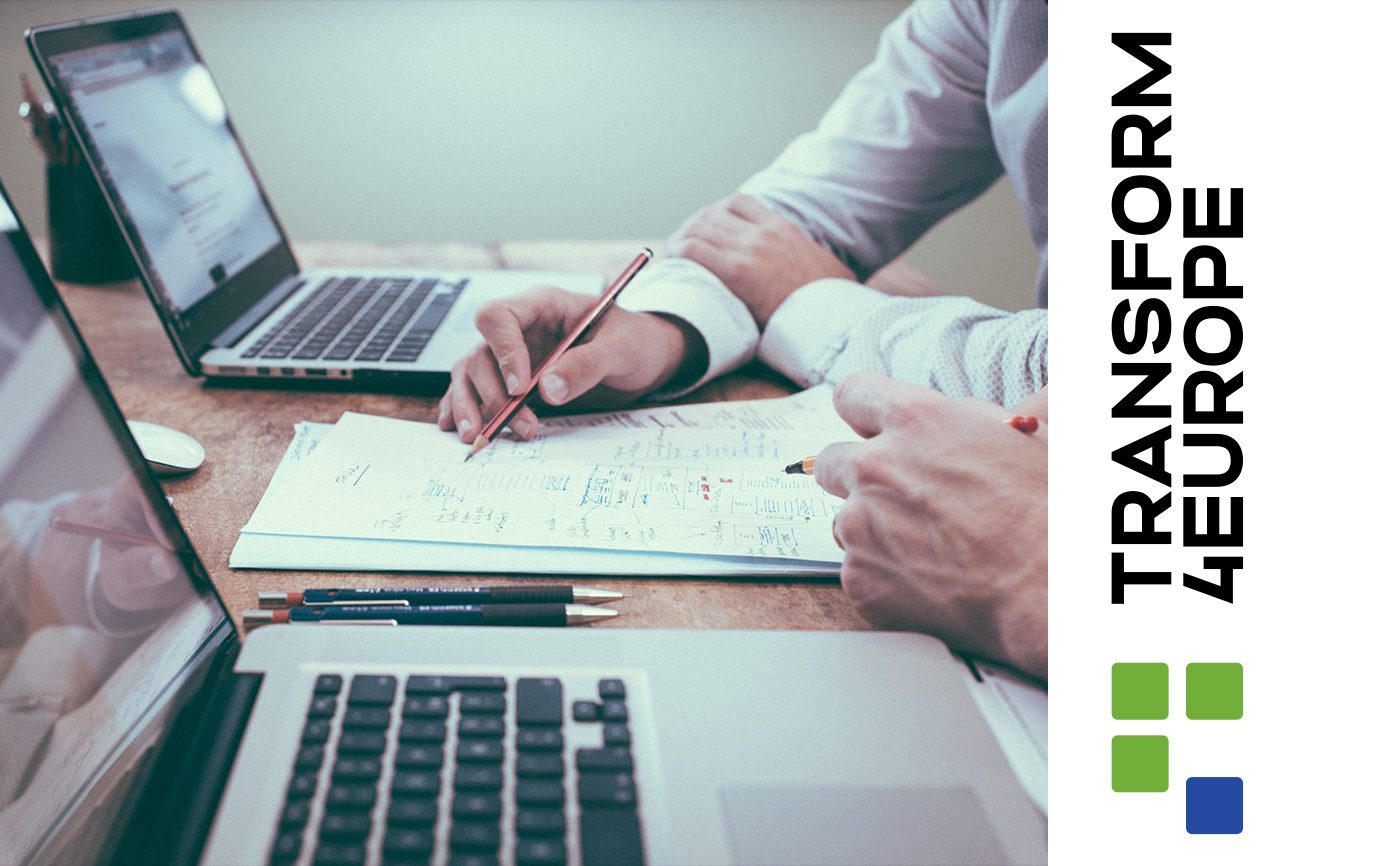 VMU doctoral students are invited to attend the Matlab and Data Analysis Class, which is organised by one of the Transform4Europe alliance's partners: Saarland University in Germany. The class, which has received a lot of positive feedback, aims to introduce students to the data analysis software Matlab. In order to work with it, students are not required to have programming knowledge. The only prerequisite is basic computer skills. Online registration is open until 31 March.
Matlab is:
A calculator for interactive calculations
A programming language that also provides complex functions with one command
A tool for simple and complicated calculations with large amounts of data
A platform to summarize and automate different steps of the data evaluation (e.g. read in data, summarize, statistically evaluate, create graphics and save)
A Swiss Army Knife for data analysis and simulations
Course contents:
Interactive calculations with Matlab
Automation for repeated tasks, e.g. the similar analysis of several data sets
Fundamentals of programming: functions, loops, if statements
Graphical representation of data/simulations/results
Basic statistics with Matlab
Import of data from files
Course dates:
Tuesday, June 13;
Thursday, June 15;
Tuesday, June 20;
Thursday, June 22.
The lectures will take place online on MS Teams from 3 PM until 7 PM (Lithuanian time, EEST time zone).
Participation in all four lectures is recommended because all provided material is important for further lessons. For this class, students are granted 1 ECTS credit point.
The first 10 students who register will be accepted to the courses. Online registration is open until 31 March. When registering, students are requested to use their university email.
VMU to Host Conference of Young Sociologists and Anthropologists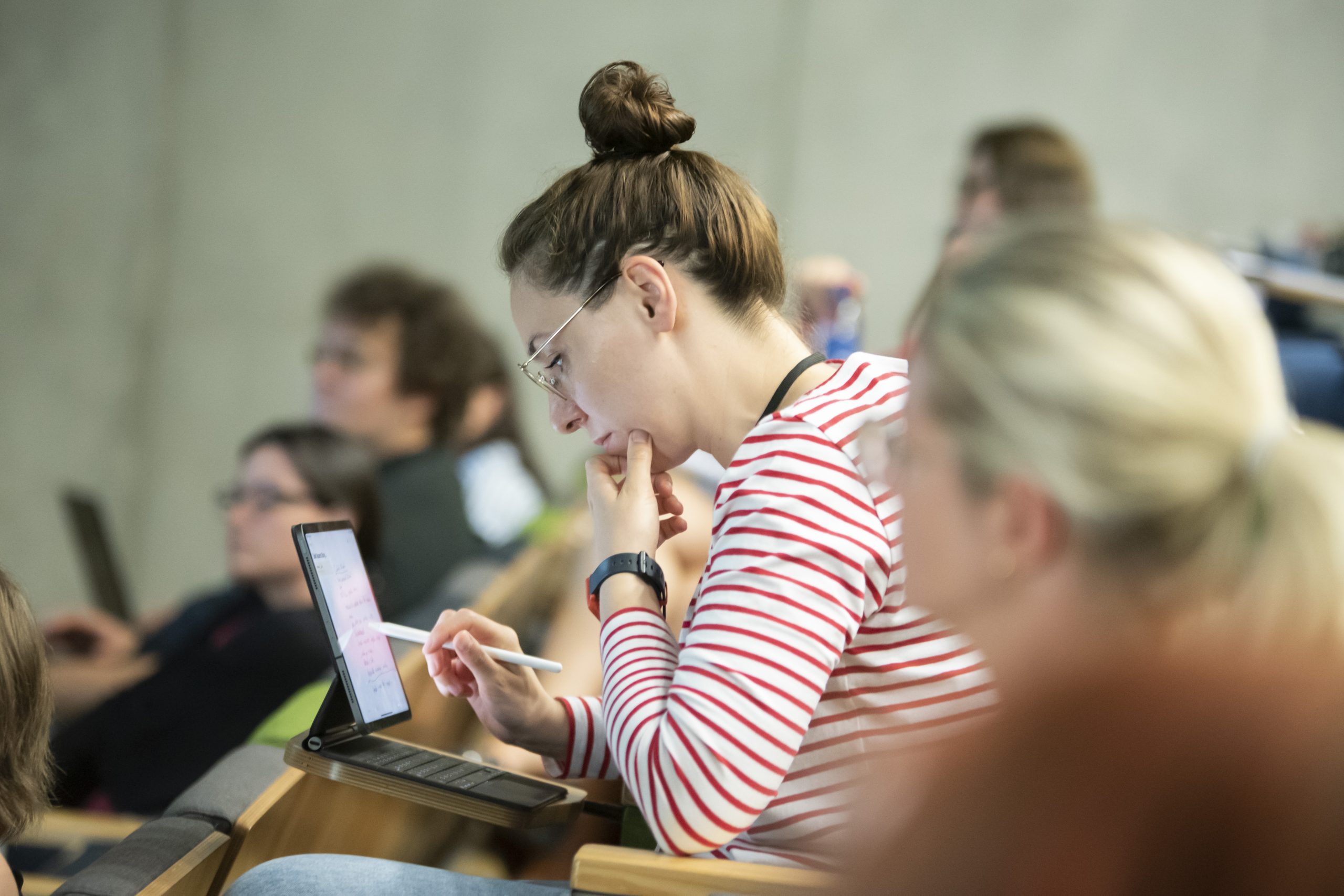 The Department of Sociology at Vytautas Magnus University and the Lithuanian Sociological Association would like to invite you to participate in the 9th annual National conference of young sociologists and anthropologists "Actual Research in Sociology and Anthropology: Problems and Contexts". The conference will be held on April 21st, 2023, in the Faculty of Social Sciences at Vytautas Magnus University, Jonavos St. 66, Kaunas.
National conference of young sociologists and anthropologists is a traditional annual event that provides a platform for beginning researchers to present their bachelor, master, and doctoral research, share their discoveries, discuss future research and meet like-minded people.
This year's conference theme is "Own-Alien-Other: building borders and crossing borders in the context of the current geopolitical situation".
Our social life consists of constantly building borders and boundaries, and constantly crossing them. In the literal sense – as building walls and urgently guarding state borders against "illegal" migrants and in fear of war, but also as free crossing of these borders by us – as emigrants. Borders and boundaries also have a more metaphorical sense, meaning the constant determination and negotiation of where are the boundaries of our social, religious, ethnic group, and where the "stranger" or the "other" begins. But we must remember that borders are not just something negative – without borders, without the "stranger", we would not be able to define ourselves – without defining these "others", "we" would not exist.
The organizers of conference welcome all students and young researchers from a wide range of study disciplines – sociology, anthropology, and related disciplines such as political science, economy, communication, creative industries, psychology, social work, history, ethnography, and many others which use social research methods.
Submissions can propose theoretical and empirical presentations. Conference languages ​​– Lithuanian and English. The participation in the conference is free of charge.
You are welcome to submit an abstract for the conference by email sk@vdu.lt until 3 April 2023.
Requirements for the abstract:
Maximum 250 words, including the title, major idea and arguments of the presentation;
Please, indicate the name and surname of the presenter, institution, position, and the stage of studies (if you are a student), contact information (email address).
There will be an opportunity to publish the scientific articles, based on the presentations, in the peer-review scientific journal "Culture and Society: Journal of Social Research", published by the VMU Department of Sociology. If you plan to prepare such an article, please, indicate this in your abstract.
The conference email: sk@vdu.lt
Apply for Full-time Master's Degree Studies Scholarships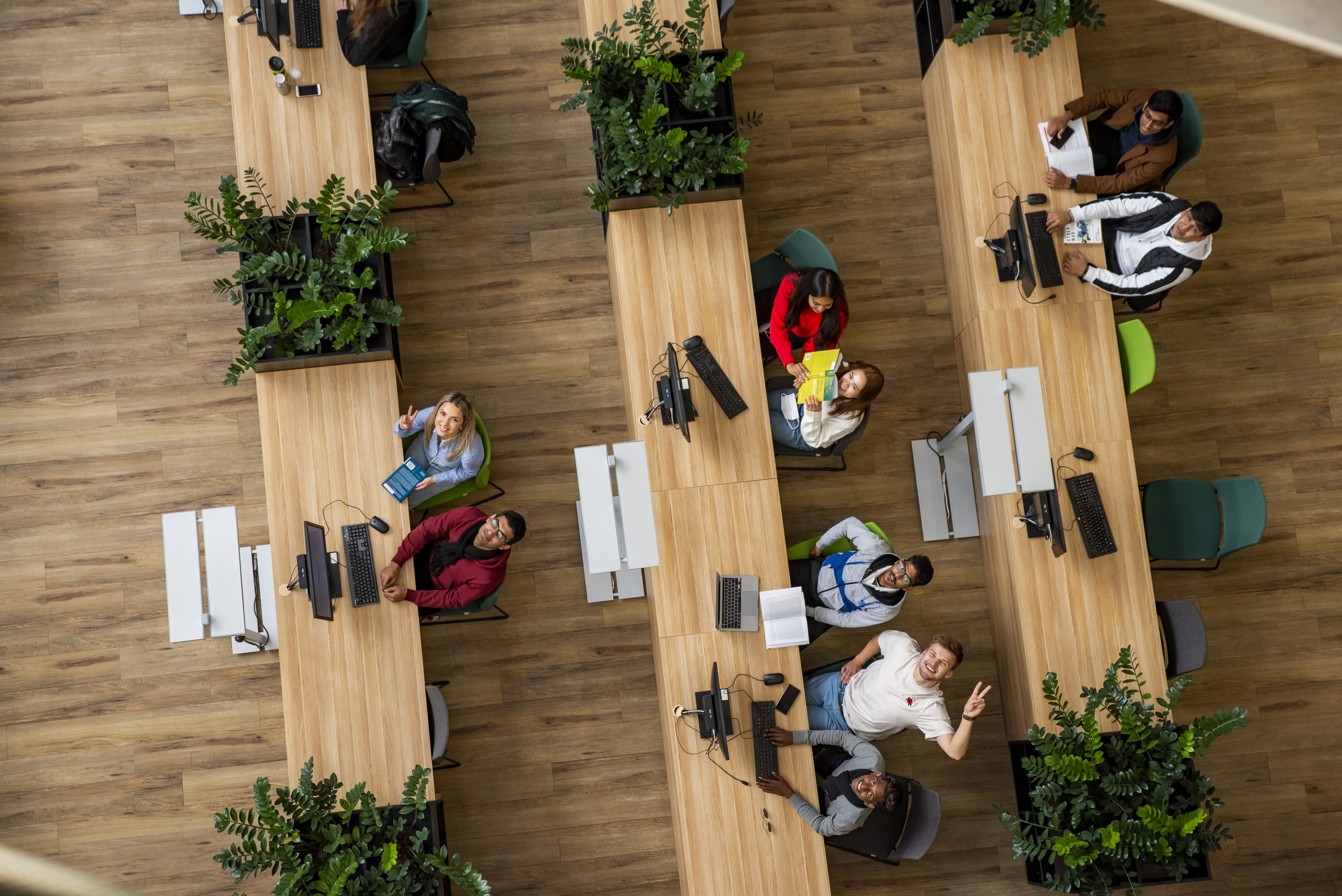 Education Exchanges Support Foundation opened a call for applications for 100 Lithuanian state scholarships for full-time Master's degree studies at Lithuanian higher education institutions for the year 2023.
Funding under the call will be provided to the citizens of Armenia, Azerbaijan, Belarus (Citizens of Belarus must hold a valid residence permit in Lithuania), China, Georgia, Israel, Japan, South Korea, Moldova, Ukraine, and foreigners of Lithuanian origin from non-EU and EFTA countries.
Types of Scholarships:
A monthly scholarship (490 Eur) and a grant covering the study cost is offered to citizens of: Ukraine, Belarus, Armenia, Georgia, foreign citizens of Lithuanian origin, Moldova, Azerbaijan.
A monthly scholarship (490 Eur) is offered to citizens of China, Israel, Japan, South Korea.
What to study?
Choose one of these VMU programmes and get 1 extra point to your application:
Or apply for any other programme from our list of programmes taught in English language.
Application procedure:
Get letter of acceptance
Scholarship application deadline is 22 May 2023. Hurry up and apply as soon as possible just to make sure that you will have time to prepare all the documents on time.
Have questions about admission to university? Feel free to contact us at studies@vdu.lt
Need more information about Scholarships? Please find it here or contact by email: master.scholarships@smpf.lt
We congratulate the VMU community on the 11th of March!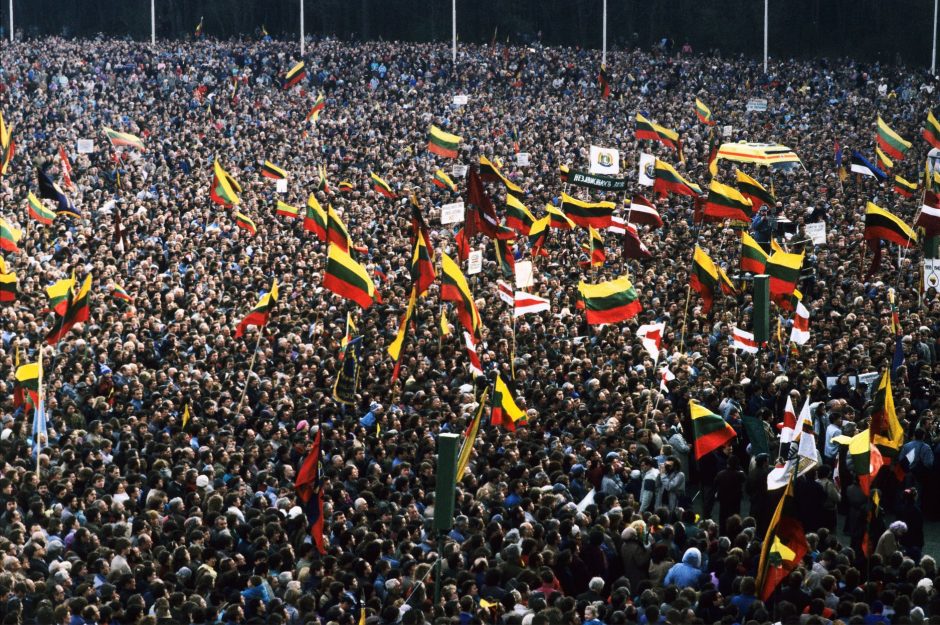 We congratulate the entire community of Vytautas Magnus University on the 11th of March – the Day of the Restoration of Independence of Lithuania!
This year, as we mark the 33rd anniversary of the restoration of our independence, let us celebrate our freedom: let us appreciate the determination and unity of the people who dared to resist the aggressor in 1990 and who decided to lead our country on the path of Western democracy.
Let us encourage and support our brothers and sisters in Ukraine whose struggle for freedom to live in an independent state remains ongoing.
May you take pride in your country, have high spirits, and feel freedom in your hearts!
Transform4Europe invites to Festival of European Culture in Poland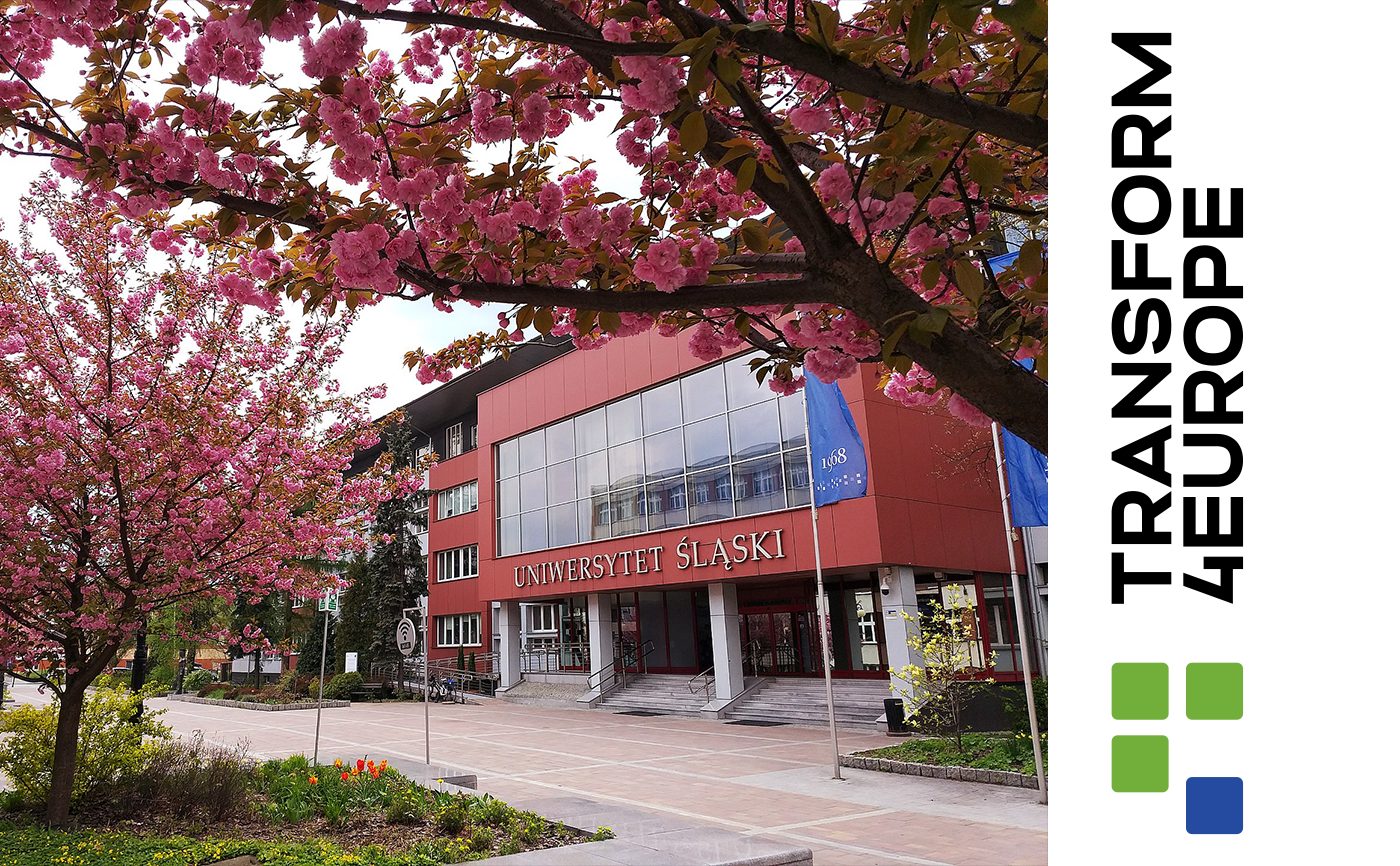 Transform4Europe invites you to participate in the T4EU Festival of European Culture, which will be held on 24-28th April 2023 at the University of Silesia.
With the event taking place in two different cities, the visitors will not only be able to feel the atmosphere of an urban city of Katowice and a cross-border city of Cieszyn, but they will also get a taste of Silesia region and Cieszyn Land. In addition to that, they will get a chance to experience various forms of artistic creativity in a wide range of workshops that have been prepared. The workshops will be dedicated to filmmaking, music, theatre, dance, comics, ceramics, performance art, posters, animation, game design etc.
Travel and accommodation expenses of the students will be covered by T4EU initiative.
Application deadline for participants is March 12th.
Information about recruitment procedure for VMU representatives is available by email at Transform4Europe@vdu.lt.
Apply now: Erasmus+ Traineeship Competition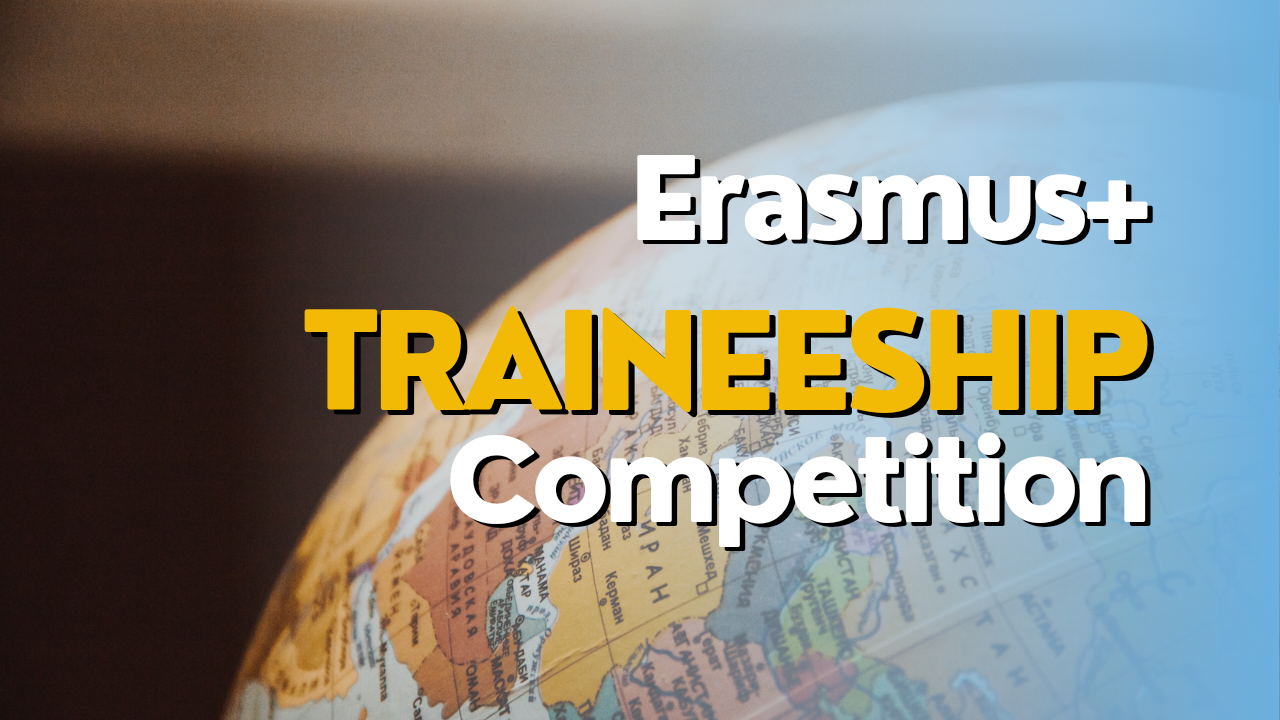 A competition is open for Erasmus+ student or recent graduate traineeship grants. Application deadline is the 31st of March, 2023.
The placement period is from 2 to 6 months. Recent graduate traineeship must end – in a year after graduation.
Selection
All VMU fulltime degree students who have not used more than 10 months of their Erasmus mobility (study / traineeship) period are eligible for the Erasmus grant.
Selection documents
For student traineeship (traineeship during student's year of studies)
Documents must be submitted online.
For recent graduate traineeship (application must be submitted during the last year of studies)
Application form "Outgoing-Application for Erasmus Recent Graduate Traineeship (EU countries)"
Recommendation by a faculty member (obligatory).
The priority in the selection is given to
students whom traineeship is an obligatory part of their study programme;
students who have never been Erasmus traineeship students before.
Selection criteria
student's motivation;
good knowledge of the language which will be used during the traineeship;
student's work, study, traineeship, participation in the international / academic projects, social activities experience in Lithuania and abroad;
conformability between the chosen traineeship and student's study programme;
study results (first year MA students should attach transcript of records of their BA/MA degree to the application form).
The competition results will be sent to every participant via e-mail.
Competitions for Erasmus+ traineeships will take place each month until June 2023.
Invitation to VMU Student Conference "Freedom to Create 2023"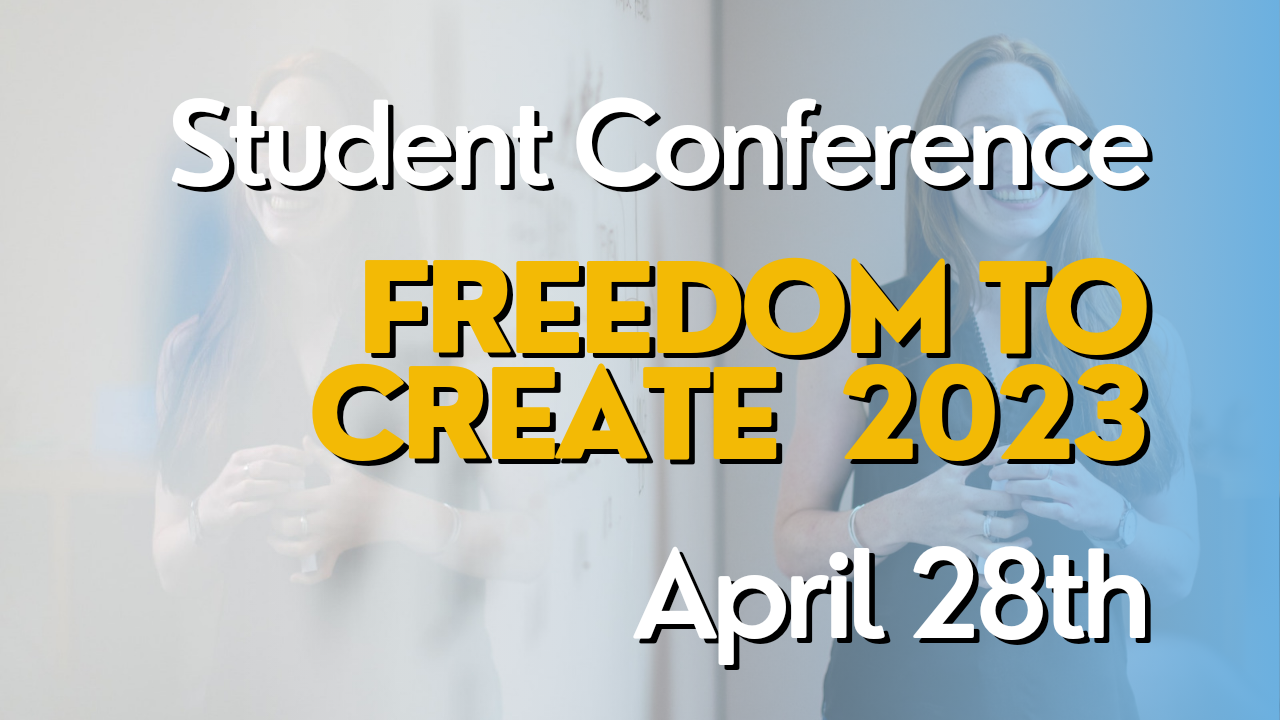 VMU invites students to participate in a student conference "Freedom to Create 2023" which will be held on April 28th, 2023. The conference will address the international Sustainable Development Goals set by the United Nations (UN). The conference will take place at the VMU Multifunctional Science and Studies Centre (V. Putvinskio g. 23, Kaunas).
Undergraduate, graduate and exchange students of all fields of study are invited to deliver their presentations, present their creative work and/or moderate one of the conference parallel sessions. Presentations can be made individually or in a group with other students.
Conference Languages: Lithuanian, English and other languages taught at the university.
Registration is open until 15 March.
More information and the registration form can be found here:
VMU Invites You to a Student Conference "Freedom to Create 2023"
You are cordially invited!