Apply Now: Bilateral Exchange Abroad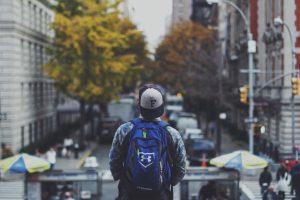 VMU International Office has announced competition for bilateral exchange studies or internship abroad in spring semester 2016/2017. Application deadline 30 September.
Participant Requirements
The participants eligible for the competition are students who:
are Bachelor or Master students;
have academic average higher than 8;
are strongly motivated and have clear goals.
Students are requested to choose the accepting foreign university from the list of institutions that have signed bilateral agreements with VMU.
Application Documents
The following documents should be attached to the filled-in application:
Curriculum Vitae (CV);
your digital photo;
confirmation from programme coordinator approving compatibility of the programmes.
Before choosing a foreign university, participants are requested to check if that university's suggested courses match their study programme at VMU. Students are also welcome to consult with international relations coordinator in their faculties.
Selected students will be awarded the entire or partial VMU Bilateral Exchange Scholarship. Students who have not been awarded mobility grants but meet the criteria will have an opportunity to go to VMU Bilateral Exchange using their personal funds.
The size of the scholarship depends on the chosen length and country of the exchange.
Country groups
I
II
III
IV
Countries
Australia,
Argentina*,
Ecuador,
USA*,
Canada*,
Japan,
Israel*,
New Zealand,
South Korea*,
Venezuela,
Singapore,
Brazil*,
Mexico,
Indonesia,
Malaysia*,
India*,
Taiwan*
Ireland,
Azerbaijan*,
Denmark,
Island,
Lichtenstein,
China*,
France,
Germany,
Belgium,
Finland,
Sweden,
Norway,
Switzerland,
Luxemburg,
United Kingdom,
Thailand*
Austria,
Greece,
Spain,
Italy,
Netherlands,
Kazakhstan*,
Cyprus*,
Malta,
Portugal,
Russia*,
Pakistan*
Armenia,
Belorussia,
Bulgaria,
Georgia*,
Czech Republic,
Estonia*,
Latvia*,
Poland,
Romania,
Slovakia,
Slovenia,
Turkey,
Hungary,
Ukraine
Traineeship Scholarship
600 EUR/month
500 EUR/month
450 EUR/month
350 EUR/month
Study Scholarship
500 EUR/month
400 EUR/month
350 EUR/month
250 EUR/month
* – asterisk marks the countries which you may choose for VMU Bilateral Study Exchange.
More information is available at the faculties and the International Office.
List of universities
More information